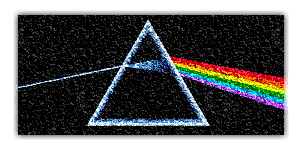 Music through my own ears
---
I have a fairly wide taste in music. I listen to classical music to set my moods and to get me into a productive programming mode. Generally I will listen to classic pop/rock, 80's music. I have special liking in U2, Depeche Mode, Alanis Morissette, Alpha Ville, Bjork, Chris de Burgh, Suzanne Vega, Cranberries, ELO, Eurythmics, Freddy Mercury (solo), Queen, Garbage, Laura Brannigan, Madonna, Meredith Brooks, Peter Gabriel, Roxette, Sinead o' Connor and Tanita Tikaram.
More serious
When I feel ... heavy, philosophical or particularly emotional, I will take to my Roger Waters, Pink Floyd, Gary Moore or Tori Amos CD's.
Moody stuff
To set a mood, or to just plain relax, I'll float towards such CDs as done by Eric Serra (from most of Luc Besson's movies like The 5th Element and The Big Blue). Other moody CDs include music by Dead Can Dance, Vangellis and Gary Moore.
Inspirational
The Prophet - by Kahlil Gibran
Time - by Sir Laurence Olivier
---
E-mail comments to

---